Artem Koziar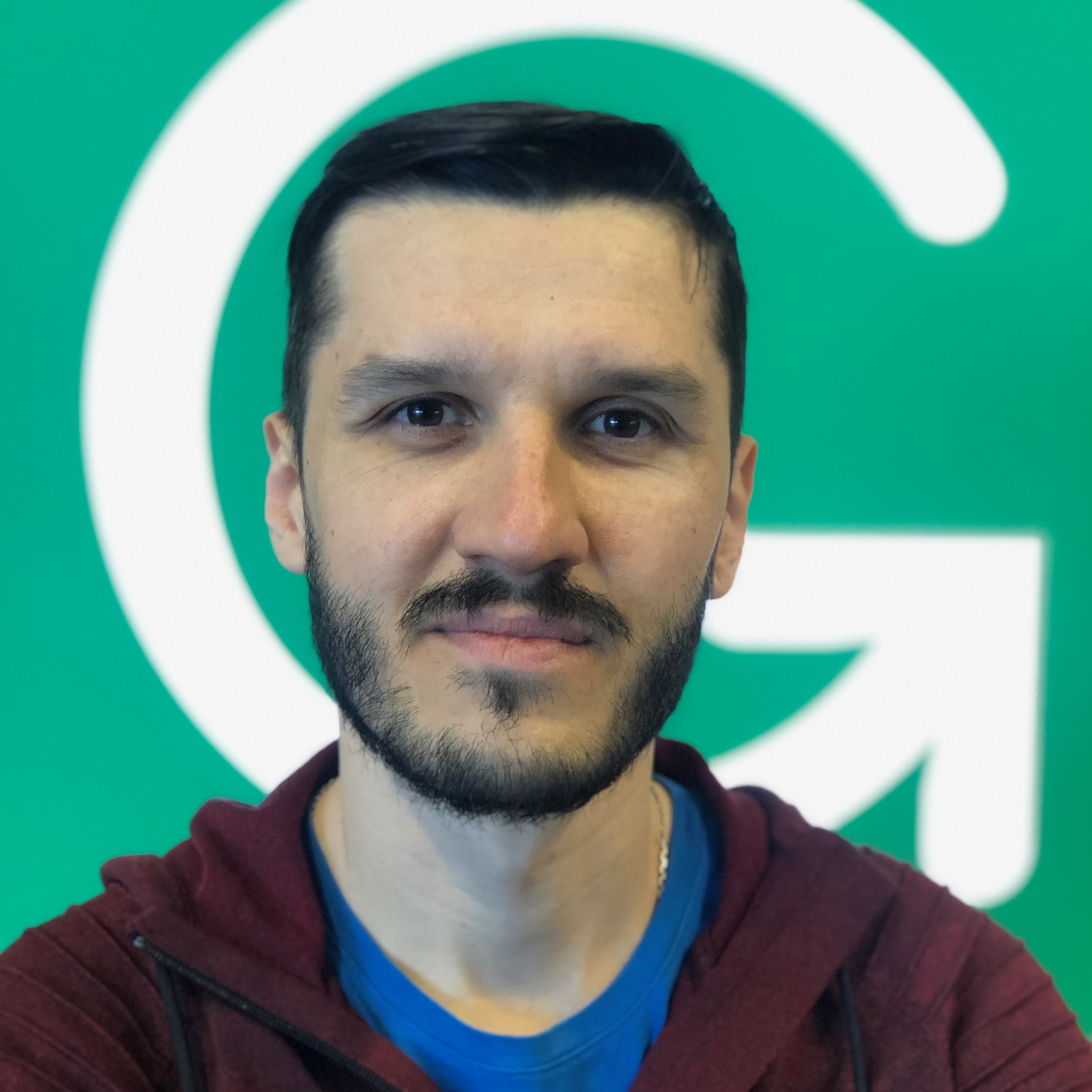 Team and Tech Lead
Software Engineer (Frontend: Angular, React), Public speaker, Mentor, Entrepreneur
Date of Birth: September 26, 1984
Current location: Ukraine, Kyiv
Email: <koziar.artem@gmail.com>
Phone: +38-067-731-76-48

Goals for the next 5 years:

Business level of responsibility (C-level);
Work and life from abroad;
IronMan Competition.
Summary
Education: Bachelor's Degree in Computer engineering.
(National Technical University of Ukraine 'Kyiv Polytechnic Institute')
Experience: since July 2005 / 15+ years of experience in IT.
A highly enthusiastic developer with over ten years of experience in web application development.Proficient in JavaScript, AngularJS, HTML5, CSS3 and other emerging front-end development tools and technologies.
Keeping up to date with the latest technologies and updates in the web development field.
Highly-skilled at in helping clients achieve their corporate objectives thanks to a combination of leadership, relationship management, and technical skills.
Substantial management experience in developing different software types (desktop, web, mobile apps, middleware).
Proven ability to organize and motivate teams and achieve results. (Leadership and motivation)
Passionate professional is driven by a love for technology, product, and user experience design.
Ability to efficiently manage multiple tasks, meet tight deadlines, schedules and consistently achieve goals/quotas above the standards.
Quick learner with a great combination of interpersonal and technical skills.
Sport: Triathlon (Running, Swimming, Cycling). Blood donation.
Life Balance: Self Improvement, Family, Hobby.
Experience
Principal Front-end Engineer Anyword
Senior Front-end Engineer Cordial (9 months)
Team & Tech Lead at Ummanu, Innovecs (6 months)
Software Engineer at Grammarly (1 year)
Senior Frontend Engineer at Kantar Consulting, Ciklum (3 years 5 months)
Senior Web Developer at Deutsche Bank, Luxoft (5 months)
Frontend Developer at Dev iQ (7 months)
Co-founder and CTO at Mobilius (2+ years)
Co-founder at SiteTime (7+ years)
Co-founder and developer at bnk-studio (2+ years)
Developer at WhiteWeb (3+ years)
Skillset
Tech Specialties:
Front-end: JavaScript (ES5, ES6, ES7), TypeScript; AngularJS (1, 2+), React, NodeJS (Express); Redux-saga, Redux-form, Focal; Functional & Reactive Programming (FRP), S.O.L.I.D, K.I.S.S.; HTML, CSS, SASS, Less, Bootstrap, Material UI, Angular UI.
Testing: Cypress, Karma, Jasmine, Protractor, Istanbul.
Infrastructure: CI/CD, Docker, Terraform, GitLab, GitHub
Design: UI/UX, Google Material Design, Bootstrap, iOS Human Interface, Display typography, Photoshop, Sketch.
Other: npm/yarn, Webpack, ESLint, Prettier, JSCS, lodash/underscore, Handlebars, JSON, XML, JIRA, Nginx, Apache; Slack, Zoom; Okta, Sumo Logic, Artifactory; SSL; git, GitHub, GitLab, BitBucket; Amazon Web Services (AWS), Microsoft Azure, Firebase; Google Analytics, Microsoft Application Insights, Yandex Metrika, Google AdSense/AdWords, etc
Soft Skills:
People management: One-on-ones, Personal development plan, annual review
Team management: SCRUM-team activities such as grooming, planning, retrospective.
Building a cross-functional team.
Ethical, Empathetic, Positive, Self-motivated
Leadership, Communicable, Time Management, Teamwork
Decentralization, Holacracy, Coaching, Design Thinking, Lean Startup
SAFe (Scaled Agile Framework), Agile software development, Scrum, Kanban, Waterfall.
Life Balance
Languages: Russian, Ukrainian (native speaker); English (Upper-intermediate).